Wow Saniya, are you actually doing the book blog tag you've been putting off for a month because you thought you weren't interesting enough to talk about….y e s . I am!
Hiya everyone! It's me Saniya here to do the Book Blog Newbie Tag. This is my first tag, so apologies if I don't do it properly. Anyways, let's get into it!
Why did you want to start a book blog?
In August 2020, I was telling my mom about the most recent book I had read; Aristotle and Dante Discover The Secrets Of The Universe. At exactly 2:35 PM on a Sunday afternoon, my mom said, 'Why don't you just start a book blog?' I'm sitting there thinking…A what. I had never heard of a book blog, and always associated blogging with 'highly professional blogging connoisseurs.' Which, by any standards, I was none of. However, I figured that since we're in quarantine, I would have more time to spend on it. And thus, sunnysidereviews was born! (Well actually not really, I ended up officially publishing my website in December.) Fun fact, I didn't know my blog was published until late December. So when I was going to publish it, I realized it was already out in the world….oops.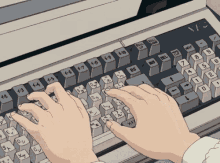 Where did the name 'sunnysidereviews' come from?
My blog name originated from my nickname. My real name is Saniya (pronounced san-ee-ya). Sunny is my nickname, so I decided to make that my whole aesthetic 😂. The reviews portion is pretty self explanatory. It comes from the fact that I review books! Or rather, am planning to.
What can we expect from your blog in the future?
Wow, fabulous question! You can expect….
Reviews
Lists and Wrap Ups
Discussion Posts
Tips
Challenges and read-a-thons
and a bunch of other miscellaneous stuff!
P.S: Expect an author interview coming sometime this year. 😏
Why do you love reading? Did you always enjoy reading?
I love reading because….
It's a great way to get off screens
I love imagining stories in my head more than watching movies
It's fun!
Yes this is a shallow answer please don't come for me but, I would literally read the worst book ever if it had a pretty cover. (Okay maybe not the worst book, but you get the point.)
I've always enjoyed reading. As a kid I would join my local's library's book club during the summer. Reading allows me feel productive, and it makes me feel refreshed. So yeah I've always enjoyed reading, it's a wonderful way to spend free time!
What are some fun and unique things you can bring to book blogging?
This is such a hard question to answer. I bring my opinions, and my personality. I might not be the most unique person out there, but I believe that no two people are the same. Therefore, no two book bloggers are the same. I guess I can also bring some fun and interesting content as well! I really cannot wait to bring some exciting stuff to all of you in the future!
When and where do you read?
I will typically only read at night. I usually read in my bed, or on a sofa. It's just so much better then reading in the morning. Mainly because I'm comfy, and I can read for a long time at night, *cue the all-nighters*.
What kinds of books do you like to read?
I enjoy reading anything contemporary related. I prefer character driven stories, and contemporary has a lot of those. Psychology, self help, and classical books are always nice to read from time to time as well.
What is your favorite book and why?
My favorite book is probably Aristotle and Dante Discover the Secrets of the Universe. It's philosophical, character driven, and a contemporary, so it pretty much hits all the marks for me!
Who is your favorite author?
To tell you the truth, I don't really have a favorite author. Mainly because I don't read too many series, so I don't really read multiple books from authors. However, I am getting into Adam Silvera's books. I hope to read his novel 'They Both Die In The End' soon!
What's one pet-peeve you have?
A pet peeve of mine is when authors make a second book where the main couple break up, or where they break up at the end of the first book. WHAT WAS THE REASON?! I spent a good 5 hours of my life reading this book, for a sad ending?! (However, if the story was meant to be sad from the beginning, then I'm not upset.)
What is one book that has been on your TBR for ages?
This Train Is Being Held has been on my TBR since September. I really cannot wait to read it! I also want to read The Little Princess! It seems like such an adorable classic. (Not @ me buying six classical novels because they looked pretty. At least they were on sale though 😅)
What is your favorite show?
Ever since I was younger, I've always loved The Legend of Korra! It will always hold a special place in my heart. I also enjoy watching British dramas such as Bletchley Circle and The Crown. I've been meaning to watch The Bridgerton as well.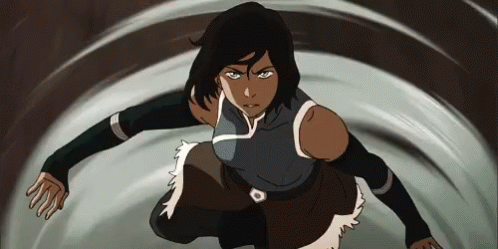 What's a non-bookish fact about you?
Some non-bookish facts about me include….
My hair has never past three inches below my shoulders (I honestly don't know why. Every time I want to grow it long, I end up cutting it even shorter. 😅)
I've been bullet journaling every month of my life since 2017.
I'm super short. (No seriously, take your height, then deduct 6 inches and that's my height.)
Alrighty, that is it for today! I hope you enjoyed this little tag I did. I tag anyone who wants to do this tag! If you end up doing this, let me know, I'd love to see it! Have a fabulous day everyone! 💛💙
|My Instagram | My Pinterest |