Hi everyone! Today I bring you the long awaited review of 'Journey To The Center Of The Earth' by Jules Verne. After six long months, I finally finished it! I didn't DNF it, I just got carried away into other books. (And that's on reading 4 books at the same time.) For those of you who don't know, this novel is a 295 page classical adventure that takes place in, for the most part, Iceland, England, and the center of the earth.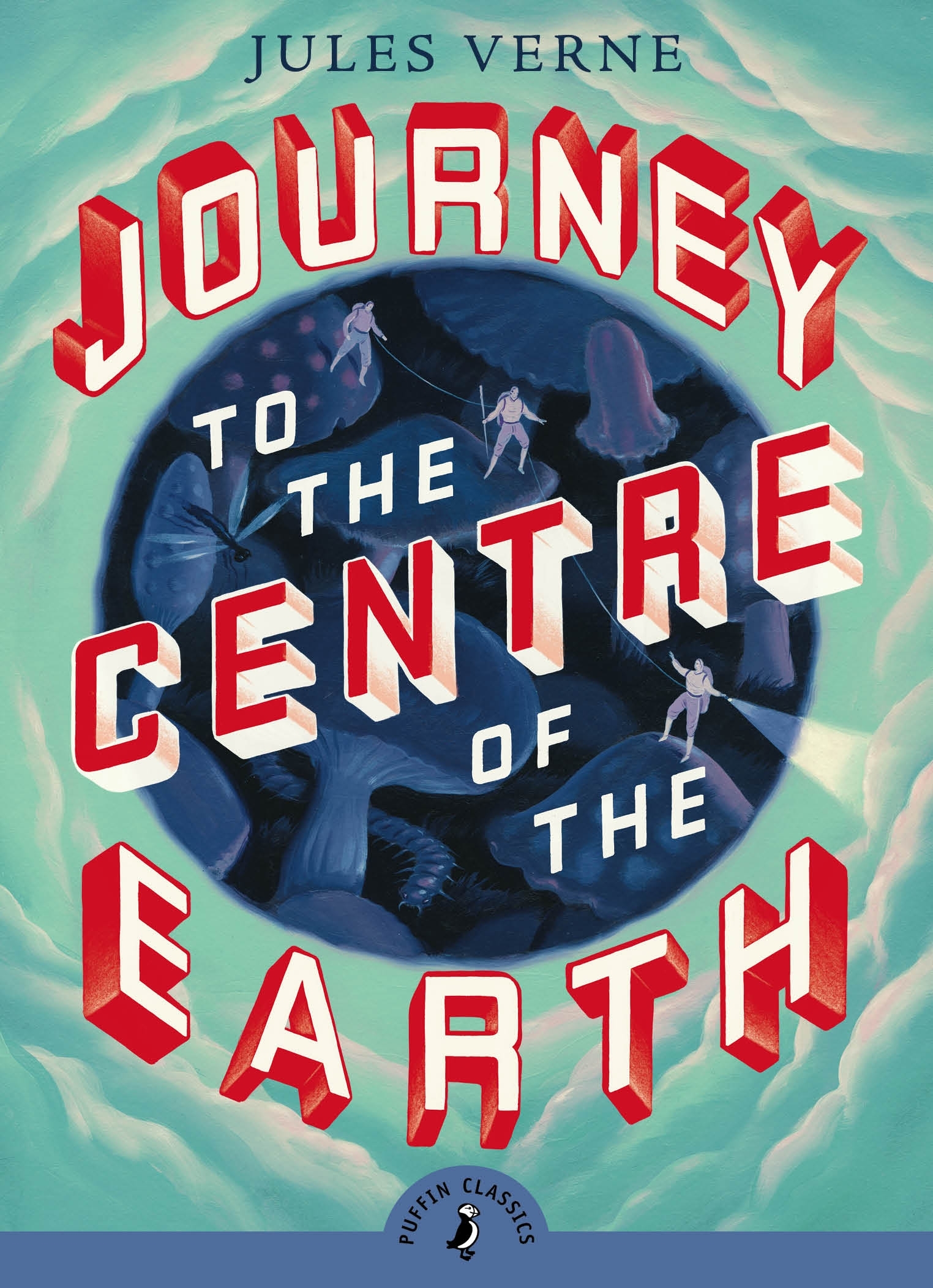 When German professor Otto Lidenbrock stumbles upon a mysterious, ancient manuscript, it's the first step in an epic adventure-one which will take him to the planet's very core! Lidenbrock, together with his nephew Axel and Icelandic guide Hans, mounts an expedition downward through the layers of the Earth, coming face-to-face with strange creatures, overcoming terrific obstacles, and discovering truly wondrous sights.
First, let's talk about the initial premise of the story. A journey into the earth sounds exciting and fun! I for one have never heard of such a unique plot, so I was rather intrigued to see how it would turn out! However, the plot execution is where the novel falls a bit short. Don't get me wrong, I genuinely did enjoy reading this classic, but the ending is what really bummed me out. The story had so much potential to grow! There were so many amazing species they talked about, and even saw, but never really discovered. Then again, there is only so much you can do in 295 pages. So overall, the plot execution was just okay. Not incredible, but considering the fact that this was most likely THE FIRST adventure novel out there at the time, I'll give Mr. Verne a pass.
The characters where actually really interesting. First we have Professor Lidenbrock, who is absolutely hilarious. The novel is told through the eyes of Axel, the professor's nephew. His sarcastic and rational reactions to his Uncle's outgoing and determined behavior keeps the story lively and interesting. Hans, their Icelandic assistant, literally saves their butts ten times in row, and it gets even funnier every time. Overall, the characters were simple, yet well-crafted. Not to mention that despite being published in the early 1860s, there were no sexist or racist remarks made by the author in the novel! That pushed me to give this book an immediate extra star.
"Is the Master out of his mind?' she asked me.
I nodded.
'And he's taking you with him?'
I nodded again.
'Where?' she asked.
I pointed towards the center of the earth.
'Into the cellar?' exclaimed the old servant.
'No,' I said, 'farther down than that."
― Jules Verne, Journey to the Center of the Earth
The dialogue was absolutely hilarious! I never ever got tired of it. The language was so easy to understand, yet it was very descriptive. Speaking of descriptive, Journey To The Center Of The Earth had me playing a literal movie in my head. It was so descriptive, but in a great way! You also learn A LOT about geology and science. However, due to the stressful situations the characters go through, it isn't nearly as boring as reading a high school geology textbook. (No offense.)
The writing style was surprisingly simple yet energetic. It was quite easy to understand. So if classics intimidate you due to their formal and hard-to-understand nature, this book is a wonderful place to start!
I must say, I really did enjoy Journey To The Center Of The Earth. In my 2021 Winter TBR Post, I talked about how I've been reading this book for a while now. The reason behind that is because adventure is simply not my style. I love realistic fiction and contemporary, so that's why I decided to take a break from the novel for a while. Nevertheless, it was an incredibly spontaneous read, and I highly recommend it to anyone eager to read a good classic novel. If classical reads aren't your style, this is the story that will hopefully get you out of your comfort zone! (In a good way of course.)
Journey To The Center Of The Earth is a charming classic that everyone should read!
Age Rating: 10 and up
Final Rating: 8/10 or 4.5 stars
⭐⭐⭐⭐
Have you read Journey To The Center Of The Earth? If not, what do you think of classical novels? Let me know in the comments down below! Take care and have a fabulous day everyone!
|My Instagram | My Pinterest |