Hey everyone! Today's post is a bit overdue, but will hopefully be a worthwhile one because I'm going to be giving you some books to read this fall season! I've separated the books into four categories; Middle Grade, Young Adult, Adult, and of course, the Classics. I hope you enjoy!
PS: Press the book covers for the goodreads links. I also summarised most of the book synopsis' myself. However some I took from goodreads.
If you're a bit of a scaredy cat like me, than I suggest these middle grade titles! But don't let their innocent demeanor fool you…
1. Small Spaces by Katherine Arden
This is a gorgeously creepy story about a girl whose field trip to a farm goes wrong.
2. Ophie's Ghosts by Justina Ireland
Set in 1922, Ophie's Ghosts follows a girl named Ophie. She has no choice but to work as a maid in an old manor as her mother is tight on money. Little does she know that the manor holds secrets of its own.
3. What Lives in the Woods by Lindsay Currie
When Ginny Anderson's dad takes the family on a month long trip to a decrepit manor known as Woodmoor Manor, things take an uneasy turn. For the woods surrounding the mansion, hold a secret.
4. Thirteens by Kate Marshall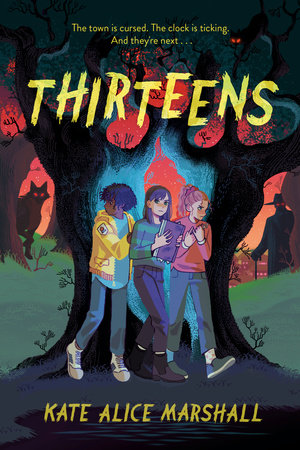 After the death of her mother, twelve-year-old Eleanor moved to a town called Eden Eld where an eerie Mr. January collects his payment of three thirteen-year-olds every thirteen years. The kids are sacrificed in exchange for the town's unending good fortune. This Halloween, Mr. January is back, and has their eyes on Eleanor and her friends. Will they break the curse before Halloween ends?
I feel like Young Adult thrillers are harder to find than YA mysteries, so here are some to add to your TBR!
5. The Woods Are Always Watching by Stephanie Perkins

Best friends Neena and Josie spent high school as outsiders, but at least they had each other. Now, with college and a two-thousand-mile separation looming on the horizon, they have one last chance to be together—a three-day hike deep into the woods of the Pisgah National Forest. Simmering tensions lead to a detour off the trail and straight into a waking nightmare; and then into something far worse. Something that will test them in horrifying ways.
(Synopsis from goodreads)
6. Perfect on Paper by Sophie Gonzales
While this one isn't entirely a thriller, it gives me such fall and back to school vibes!
Darcy Phillips gives relationship advice to her fellow students. However, one day she is hired by the popular guy at school who wants to get his ex back. What could possibly go wrong?
7. Cemetery Boys by Aiden Thomas
Cemetery Boys is a fall classic!
When his traditional Latinx family has problems accepting his gender, Yadriel becomes determined to prove himself a real brujo. With the help of his cousin and best friend Maritza, he performs the ritual himself, and then sets out to find the ghost of his murdered cousin and set it free. However, the ghost he summons is actually Julian Diaz, the school's resident bad boy, and Julian is not about to go quietly into death. He's determined to find out what happened and tie up some loose ends before he leaves. Left with no choice, Yadriel agrees to help Julian, so that they can both get what they want. But the longer Yadriel spends with Julian, the less he wants to let him leave.
(Synopsis from Goodreads)
8. The Taking of Jake Livingston by Ryan Douglass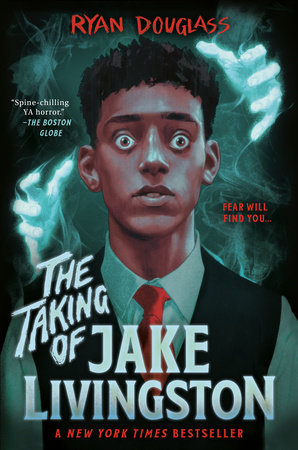 Sixteen year old Jake Livingston can see the dead. However, what happens when you become haunted by a ghost, and are able to see it?
9. Alice by Heart by Steven Sater
In this Alice and Wonderland retelling, Alice and her best friend Alfred must take refuge in a London Tube station during WWII. Alfred is gravely ill with Tuberculosis, and might not survive the night. So to cheer him up, Alice tells her favorite story; The Story of Alice in Wonderland. But what happens when wonderland is her only escape from the harshness of World War Two?
10. I Hope You're Listening by Tom Ryan
In her small town, seventeen year-old Delia "Dee" Skinner is known as the girl who wasn't taken. Ten years ago, she witnessed the abduction of her best friend, Sibby. And though she told the police everything she remembered, it wasn't enough. Sibby was never seen again. At night, Dee deals with her guilt by becoming someone else: the Seeker, the voice behind the popular true crime podcast Radio Silent, which features missing persons cases and works with online sleuths to solve them. Nobody knows Dee's the Seeker, and she plans to keep it that way. When another little girl goes missing, and the case is linked to Sibby's disappearance, Dee has a chance to get answers, with the help of her virtual detectives and the intriguing new girl at school. But how much is she willing to reveal about herself in order to uncover the truth? Dee's about to find out what's really at stake in unraveling the mystery of the little girls who vanished.
(Synopsis from goodreads)
11. The Forest of Stolen Girls by June Hur
Hwani's family has never been the same since she and her younger sister went missing and were later found unconscious in the forest near a gruesome crime scene. Years later, Detective Min―Hwani's father―learns that thirteen girls have recently disappeared from the same forest that nearly stole his daughters. He travels to their hometown on the island of Jeju to investigate… only to vanish as well. Determined to find her father and solve the case that tore their family apart, Hwani returns home to pick up the trail. As she digs into the secrets of the small village―and collides with her now estranged sister, Maewol―Hwani comes to realize that the answer could lie within her own buried memories of what happened in the forest all those years ago.
(Synopsis from goodreads)
12. The Dead and the Dark by Courtney Gould
Something is off about Snakebite. Teens keep going missing, and Ashely Barton's boyfriend is one of them. When Logan Oritz-Woodley and her family move in town, they aren't exactly met with a warm welcome. Logan frequently wonders why the town hates her family so much. Could Snakebite be hiding a secret?
13. A Dark and Starless Forest by Sarah Hollowell
Separated by the rest of the world, Derry and her eight siblings live on a lake near a merciless forest. One day Derry's siblings start to go missing, forcing her to confront the forest once again.
So maybe Middle Grade and Young Adult aren't your jam. If so, then that's totally okay! Here are some adult reads instead.
14. Donut Fall in Love by Jackie Lau
This book isn't necessarily spooky, but it's most definitely cozy!
Actor Ryan Kwok is back in Toronto after the promotional tour for his latest film, a rom-com that is getting less-than-stellar reviews. After the sudden death of his mother and years of constant work, Ryan is taking some much-needed time off. But as he tries to be supportive to his family, he struggles with his loss and doesn't know how to talk to his dad—who now trolls him on Twitter instead of meeting him for dim sum. Innovative baker Lindsay McLeod meets Ryan when he knocks over two dozen specialty donuts at her bakery. Their relationship is off to a messy start, but there's no denying their immediate attraction. When Ryan signs up for a celebrity episode of Baking Fail, he asks Lindsay to teach him how to bake and she agrees. As Lindsay and Ryan spend time together, bonding over grief and bubble tea, it starts to feel like they're cooking up something sweeter than cupcakes in the kitchen.
(Synopis from goodreads)
15. The Ex Hex by Erin Sterling
Nine years ago, young witch Vivienne Jones 'pretended' to curse Rhys, the guy who dumped her. Fast forward almost a decade, and he's back in town to represent his prestigious family, and also to recharge the town's ley lines. However, will the curse Vivienne thought she never placed on Rhys endanger the town she's always called home?
16. Dead Dead Girls by Nekesa Afia
Harlem, 1926. Young black girls like Louise Lloyd are ending up dead. Following a harrowing kidnapping ordeal when she was in her teens, Louise is doing everything she can to maintain a normal life. She's succeeding, too. She spends her days working at Maggie's Café and her nights at the Zodiac, Manhattan's hottest speakeasy. Louise's friends might say she's running from her past and the notoriety that still stalks her, but don't tell her that. When a girl turns up dead in front of the café, Louise is forced to confront something she's been trying to ignore–several local black girls have been murdered over the past few weeks. After an altercation with a local police officer gets her arrested, Louise is given an ultimatum: She can either help solve the case or let a judge make an example of her. Louise has no choice but to take the case and soon finds herself toe-to-toe with a murderous mastermind. She'll have to tackle her own fears and the prejudices of New York City society if she wants to catch a killer and save her own life in the process.
(Synopsis from goodreads)
17. The Empress of Salt and Fortune by Nghi Vo
If you're a fantasy lover, then this is definitely the book for you!
A young royal from the far north is sent south for a political marriage in an empire reminiscent of imperial China. Her brothers are dead, her armies and their war mammoths long defeated and caged behind their borders. Alone and sometimes reviled, she must choose her allies carefully. Rabbit, a handmaiden, sold by her parents to the palace for the lack of five baskets of dye, befriends the emperor's lonely new wife and gets more than she bargained for. At once feminist high fantasy and an indictment of monarchy, this evocative debut follows the rise of the empress In-yo, who has few resources and fewer friends. She's a northern daughter in a mage-made summer exile, but she will bend history to her will and bring down her enemies, piece by piece.
(Synopsis from goodreads)
Can't forget about the classics!
18. Dracula by Bram Stoker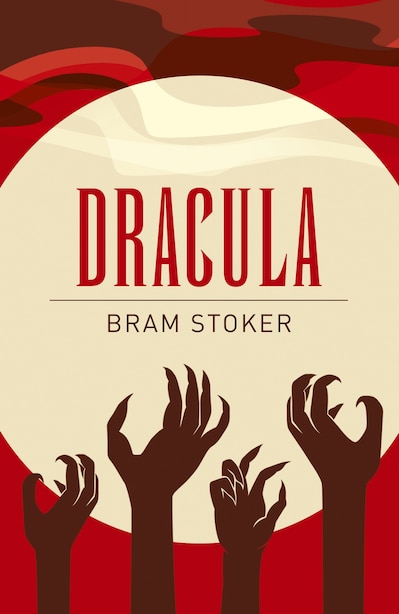 Dracula is a story about the infamous Van Helsing, a guy named Harker, and of course, evil. Filled with incredibly atmospheric writing, and a deliciously eerie setting, Dracula is a classic you don't want to miss this Halloween!
19. Frankenstein by Mary Shelley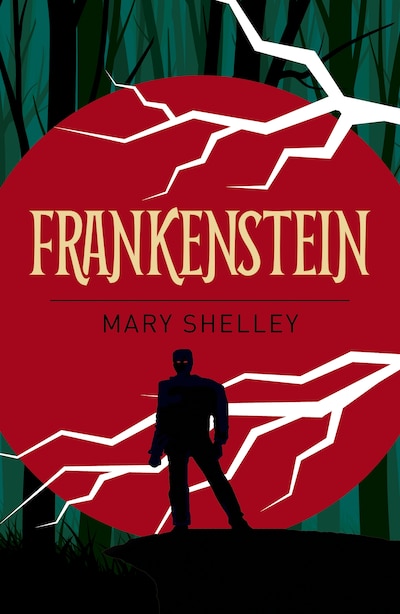 This is the insane story of Dr. Frankenstein and his experiment that lead to the creation of the iconically creepy monster Frankenstein.
20. The Honjin Murders by Seishi Yokomizo
In the winter of 1937, the village of Okamura is abuzz with excitement over the forthcoming wedding of a son of the grand Ichiyanagi family. But amid the gossip over the approaching festivities, there is also a worrying rumour – it seems a sinister masked man has been asking questions around the village. Then, on the night of the wedding, the Ichiyanagi household are woken by a terrible scream, followed by the sound of eerie music. Death has come to Okamura, leaving no trace but a bloody samurai sword, thrust into the pristine snow outside the house. Soon, amateur detective Kosuke Kindaichi is on the scene to investigate what will become a legendary murder case, but can this scruffy sleuth solve a seemingly impossible crime?
(Synopsis from goodreads)
–
–
🎃 Still not sure what to read this autumn? Feel free to check out my spooky book reviews below for some ideas! 🎃
Alrighty, that's a wrap! I hope you found some cozy books to read this fall season. What's your favorite mystery or thriller? Have a spooktacular day!
| Instagram | Pinterest | Ko-fi |