Hey everyone, I hope you're doing spectacularly. Before we get into it I just want to say…Happy Spring!!! As displayed in today's post thumbnail, the change of seasons is really just an excuse for me to use Studio Ghibli clips. 😆 Anyways, I hope you enjoy!
(PS: Click on the covers of the books to add them to goodreads.)
First, let's recap!
In my Winter TBR post, I said I'd read five novels. I'm happy to report that I read all of them! With that said, onto the actual TBR!
1. Rogue Princess by B.R. Myers
This is a gender-bent science fiction retelling of Cinderella, which sounds so unique! I've actually been meaning to read this one since November, so it's about time I pick it up.
2. The Other Side of Perfect by Mariko Turk
I love middle grade novels, and this one just seems to be amazing! I can't wait to delve into it!
3. Made In Korea by Sarah Suk
This YA novel sounds so exciting! I love how it's about entrepreneurship too!
4. Jelly by Clare Rees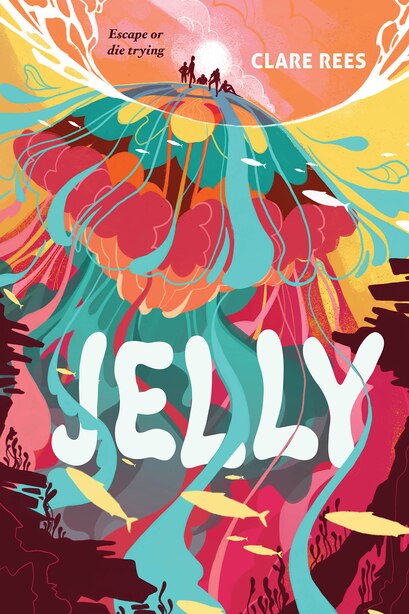 Survival stories have always keened my interest. However, for the most part, they seem to follow a similar format. But a group of teens trapped on a giant jellyfish? Now that's different! And just look at this sick cover!
5. We Can't Keep Meeting Like This by Rachel Solomon
This is an exciting rom-com about two teens whose parents are involved in the wedding business. One's parents are wedding planners, and the other's are wedding caterers. The premise sounds super fun and I can't wait to read it!
6. Yesterday Is History by Kosoko Jackson
This seems like a heartbreaking read that reminds me of History Is All You Left Me by Adam Silvera…Let's shed some tears!
7. Scritch Scratch by Lindsay Currie
This is an eerie middle grade novel about a girl who's being followed. As long as I don't read it at night, I'm sure it won't be too scary. 😂
8. Patron Saints of Nothing by Randy Ribay
This gives me major Zuko from Avatar The Last Airbender vibes, and I am totally here for it. 😆
9. Vicious by V.E. Schwab
I've been putting this one off for a while, so I think it's finally time I give it another go. This'll also be my first V.E. Schwab book!
10. Ao Haru Ride by Io Sakisaka
I'm hoping to finish the remaining three volumes this spring. This series is such a fun ride about being in high school. (Really bad pun intended) I hope to pick up the author's newest series too!
I hope you enjoyed reading my TBR list. What are some books on your spring TBR? I'd love to know! Have a fabulous day!
| Instagram | Pinterest | Ko-fi |