Hey everyone, today I bring you my first discussion post! Let's just get right into it! First let's analyze the pros and cons of re-reading…
Some feel as though they are re-experiencing the magic. Many people love their favorite books so much, that they just want to read it again and again! This is a great way to re-experience all of your favorite scenes!
You pick up on things you wouldn't have picked up if you only read the book once. If I'm reading a book I love, I tend to binge-read it. This can result in skimming the pages. Therefore, when a novel is re-read, it's almost as if you're rediscovering the story in a new light!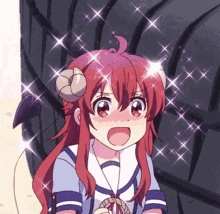 The magic and excitement is lost. Have you ever been watching a show and your friend spoils the ending for you? It's definitely not the most exhilarating feeling. That's kind of what it's like for some people when they're re-reading novels
You find controversial things within the book. Maybe there was a comment made in a book that wasn't inherently nice, but hadn't noticed it until after reading it again for the second time. This isn't necessarily a bad thing, however it might affect the overall enjoyment level of the story.
Your taste has changed. As we grow older, our interests can shift. Of course this isn't always the case, but it can happen, even if we don't notice it. I couple months ago, I re-read Red Wolf by Jennifer Dance. It's a lovely historical novel. However, I preferred that specific genre more when I was younger, so unfortunately I didn't enjoy it as much as before.
Overall, the cons seem to outweigh the pros. Re-reading books can be fun and comforting. However, it can shed light on an otherwise boring or unappealing story, and that's totally okay. Personally I've never been one to re-read often, as it doesn't quite work out for me. I completely respect all of those who love re-reading books though!
So, do you enjoy re-reading? Let me know down below!
Also, I am so sorry for the inactivity over the past week. My schedule has gotten extremely busy. I barely have time to blog, let alone read. I promise I'll try my best to look at all of your amazing posts, and will hopefully post more often in the future. (Stay tuned for my February Wrap Up coming sometime this week!) And with that, I bid you adieu. Have a wonderful day!
| My Instagram | My Pinterest |